MEDITATION KRIYA YOGA
avec Tomasz Krystek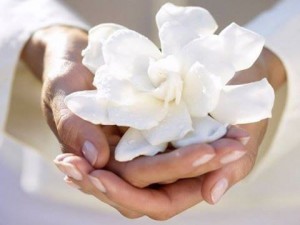 Awaken To Your Inner Self
Kriya Yoga Meditation
(ouvert aux non-anglophones)
Welcome to the workshop on deep meditation by Tomasz Krystek, who lived in buddhist monasteries as well as hindu ashrams and met numerous teachers during his 8 years long stay in India and Nepal. His life was deeply influenced by the direct transmission obtained from them, by meditation in their presence and in holy places, which opened him to deeper spiritual planes and understanding.
The workshop will familiarize you with Kriya Yoga, an inner yoga meditation technique. This practice is based on being aware of the subtle energy centres (chakras) and channels (nadis), awakening our inner life force and directing it to higher centres, the gates to spiritual dimensions of our being. It results in energy flowing freely through subtle channels, and harmonious opening and balancing of all chakras, in other words, all spheres of live. An essential element of this practice is breath, being aware of the enormous influence of breath on our life, and the great potential of working with it.
This technique is universal, therefore it may be practised by anyone, regardless of their belief system.
Whatever it is that you practise or even if you practise nothing, this transmission and technique may deepen and enrich your development and meditation. A naturally unveiled inner light, deep peace and happiness. Transparent inner space appears, deepening consciousness and wisdom. It revitalizes and rejuvenates also. Harmonious and balanced flow of energy in your subtle and physical bodies may bring healing on many planes if needed. Influence not only our meditation but also our everyday life, awakening and sharpening our perception, opening into passions and creativity developed by every individual. The spiritual dimension of our being and the everyday life are indeed one and the same.
The roots of Kriya Yoga reach far into the past, to the sages of ancient India. Realised teachers have established a set of simple yet powerful and effective techniques that help through meditative expansion of consciousness, to explore and realise our true nature, identical to the nature of the entire existence. We awaken and recognise who we really are. We unite the spiritual and human dimensions in ourselves, appears the natural inner peace and happiness.
Genève
Samedi 10h-17h00
Dimanche 10h-17h00 possible de venir un jour
En anglais, traduit!
Participation: 250 CHF
Facilités si le kriya yoga est suivi du séminaire Transe, Danse et Silence du 17-18 novembre